All the laboratories are well equipped to run the program specific curriculum.
Skilled technical supporting staff is recruited to support the students while doing experiments.
Adequate number of supporting staff are recruited to maintain the labs in a proper manner.
Lab Equipment Details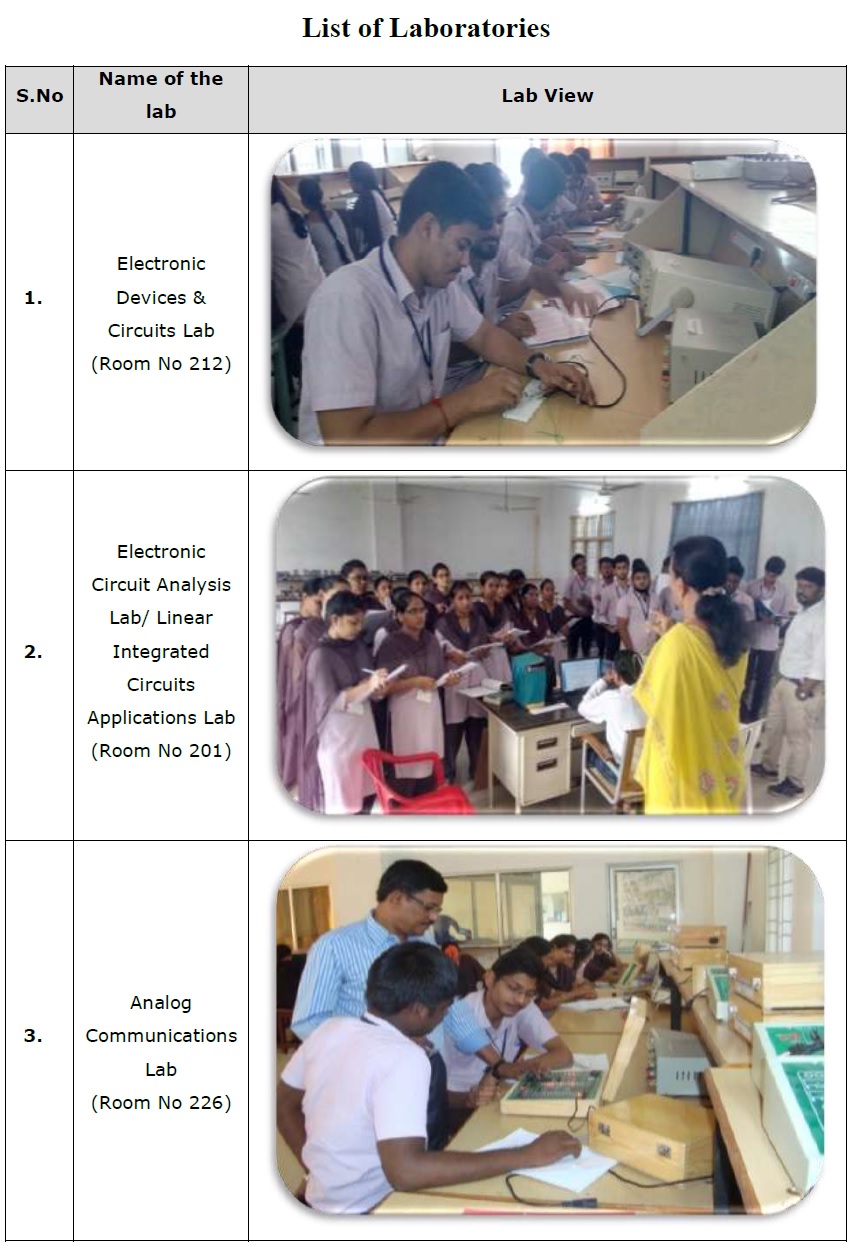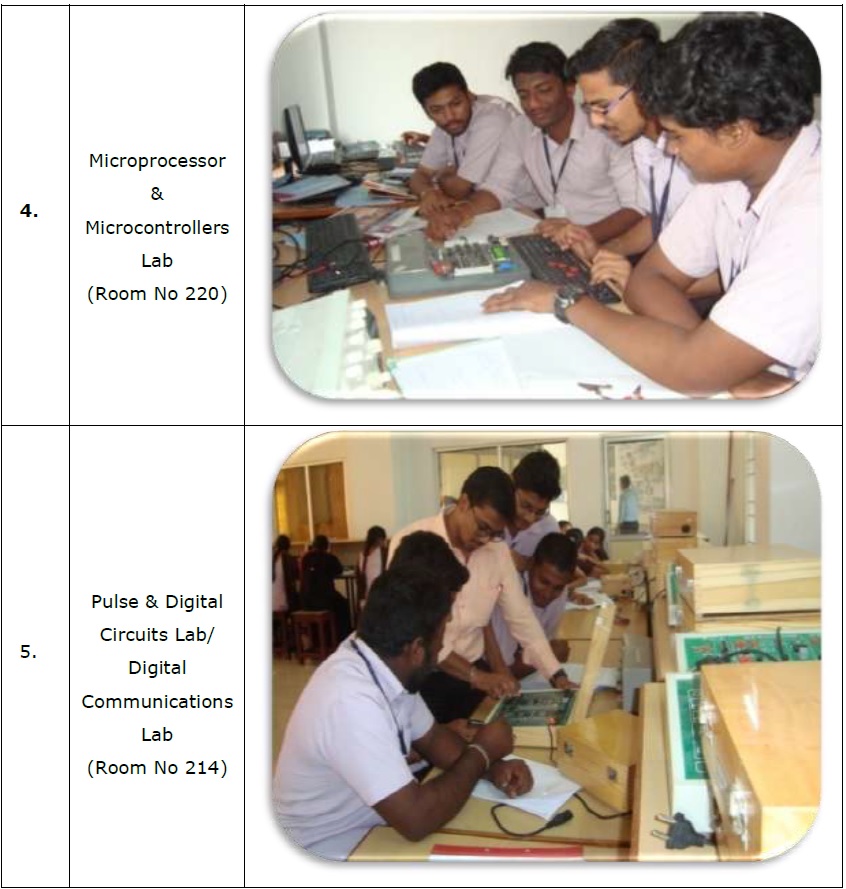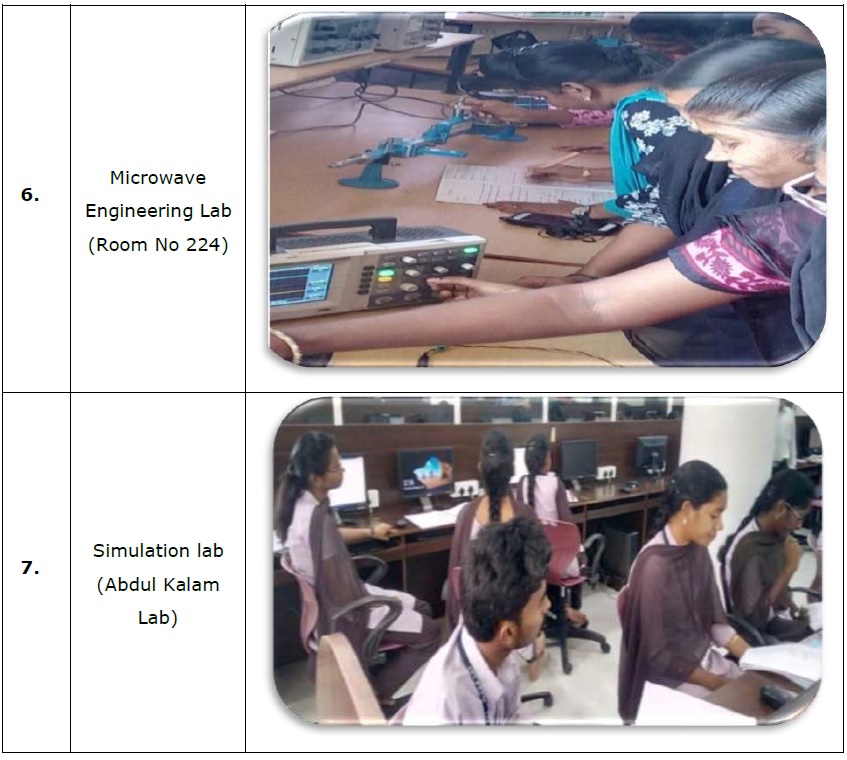 Laboratories: Maintenance and overall ambiance (Self-Explanatory)
Maintenance of Laboratory Equipments
All the identified damaged equipments are serviced regularly before the commencement of the semester
Qualified technical staff members are available for maintenance of hardware and software.
Stock register consists of purchase details of all the equipment of respective laboratories.
Regular check up of equipment is carried out at the end of every semester.
Breakdown register is maintained in the laboratories.
As per the requirement minor repairs are carried out by the lab assistant & faculty member.
Maintenance of computers is taken care by CSE Department.
Major repairs are outsourced by following the procedure of the institute.
Notice boards are maintained in the laboratories to display timetable and circulars.
Laboratory observations are maintained by the students in the manual prepared by the respective course coordinator.
Each lab is equipped with white/black board.
Overall Ambience
Department has adequate well equipped laboratories to meet the curriculum requirements.
All laboratories have sufficient natural light, good ventilation along with tubes and fans.
Abdul Kalam lab (Simulation Lab) is provided with air conditioner.
List of experiments as per the curriculum is displayed in every lab.
Laboratory manuals are prepared and are available in soft and hard copy.
All laboratories are well furnished.
Laboratories are kept open beyond working hours.
Labs are equipped with sufficient hardware to run program specific curriculum.
.